Doug Martin didn't play last week for the Tampa Bay Buccaneers and that left many of the team's fans puzzled. It turns out, he had actually been suspended four games by the NFL for violating the league's substance abuse policy.
Rather than fight the suspension, Martin announced on Wednesday he would enter a treatment facility. Here's a statement from Martin and Tampa Bay general manager Jason Licht: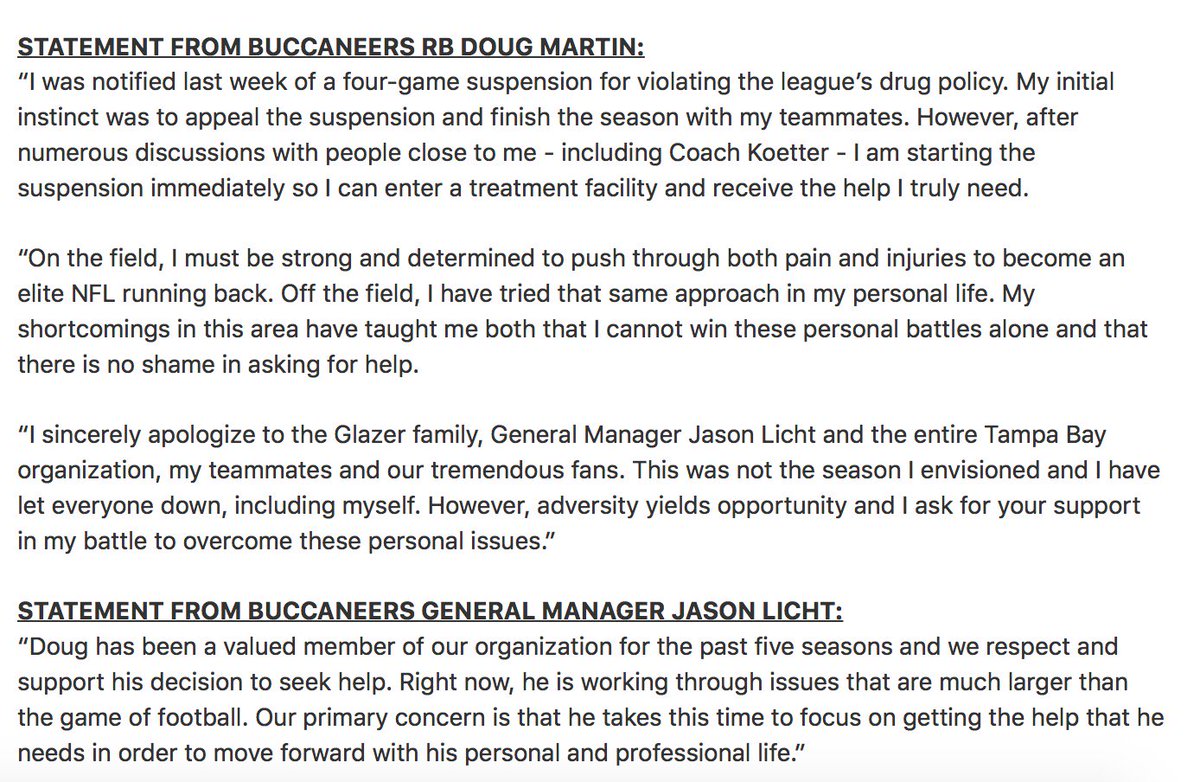 Meanwhile, reports suggest Martin was suspended for violating the league's PED policy for taking Adderall, which is related to the issues he's battling.
Martin has struggled on the field this year after turning in a First-team All-Pro campaign in 2015. In eight games this season, Martin has just 421 yards and three touchdowns on 144 rushes. That's a paltry 2.9 yards per carry and his longest tote on the year went for just 17 yards. Last year, Martin rushed for 1,402 yards and six touchdowns on 288 carries (4.9 yards per carry).
The 27-year-old Boise State product still has plenty of tread left on his tires as a running back. He signed a five-year, $35.75 million deal ($15 million guaranteed) in March of this year, so the Buccaneers have invested a lot in him, and clearly want him to get clean and healthy. That said it's worth mentioning the suspension will void the $7 million in guaranteed base salary on the contract for next season:
Here's hoping Martin finds what he's looking for in treatment and gets his life together.